Pigreco
---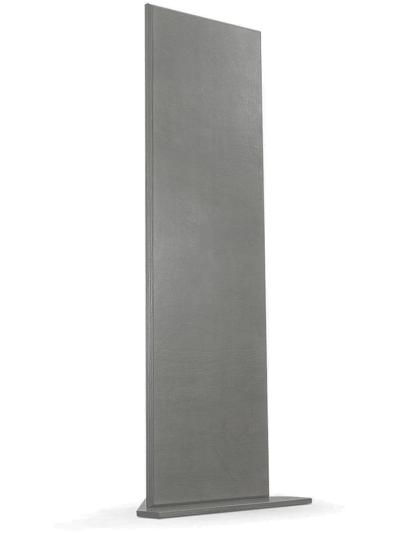 Pigreco Loudspeaker
---
The Pigreco loudspeaker system represents the Domaudio proposal for those who want to create great environments by combining quality and power.
Conceived together with the KU1 preamplifier and the KV1 power amp to commemorate the 20th anniversary of the birth of Domaudio, with them it constitutes a DMX Domaudio High End certified system.
The technical and sound performances as well as the quality / price ratio cannot be matched by any other speaker of the same category.
The Pigrego system initially designed for large home theater systems and multi-screen cinemas proved to be a winner in hi-end audio and as a far field monitor in the high-level professional sector.
Like all Domaudio products, as proof of its great reliability, it has a 10-year guarantee thanks to the high quality of the components and the careful assembly, Pigreco has been specially designed to guarantee optimal linearity and very low distortion.
This is obtained from the acoustic point of view from the angle position and from the electromechanical point of view from the use of loudspeakers built without compromises.
Able to withstand high levels of peak power, equal to ten times the nominal power or 10dB of Crest Factor but also capable of a very high resolution at low listening levels.
It guarantees the acoustic constancy for every possible position both on the horizontal and vertical axis and an absence of distortions and sound tails that give a pleasant, satisfying and never tiring listening.
A great reliability of the sound message also comes from the vibrations perceived by the whole body thanks to a 46 cm diameter subwoofer with 26 mm of linear excursion and with bassreflex loading with a 20 cm diameter tube free from turbulence.
The other speakers are a woofer with a 32 cm diameter cone made of cellulose fiber reinforced with kevlar fiber, equipped with a double centering device and placed at the base of the column for maximum adaptation of acoustic impedance.
An inverted dome midrange with a diameter of 25 centimeters with a 76 mm diameter spool on a fiberglass support and winding made with an aluminum strip for maximum lightness. The suspensions have a double differential wave for a perfect cancellation of the spurious resonances.
The tweeter consists of a constant directivity horn-loaded compression driver and is also equipped with a mobile coil in aluminum strip completed by a copper ring to extend the response at high frequencies. The mobile diaphragm is made with very high precision and is made of pure titanium with a thickness of 0.05 mm.
The electronic crossover makes crosses with Linkwitz Riley characteristic and with a 48dB slope per octave and all the compensations necessary to have the perfection in the transfer characteristic.
Passive crossover deals with the management of the intersection between the midrange and tweeter and the appropriate compensations.
| | |
| --- | --- |
| System | 4 way, amplified with electronic cross over |
| Maximun continuous electrical power | 650 + 400 + 250 W |
| Maximum peak power | 6500 + 4000 + 2500 W |
| Nominal impedance | 8 Ohm |
| Efficiency | Above 100dB |
| Maximum sound power at 1 meter | 130 dB and 138dB peak |
| Frequency response | 30-20.000Hz |
| | |
| --- | --- |
| Recommended power | Da 700 a 2000 W for the three amplifiers |
| Recommended amplifier | Six mono power amplifiers Domaudio KV1 |
| Room size | From 40 to 100 m2 |
| Speaker Position | In corner |
| Listening distance | From 3 to 8 meters |
| Listening position | At least 100 cm from the rear wall |
| Listening height | From 80 to 170 cm |
| | |
| --- | --- |
| Height | 260 cm (composed of two modules: 110 and 150cm) |
| Width | 70 cm |
| Depth | 50cm |
| Total weight per channel | 100 kg |
| Finishing Choice | Of your choice |
| Color | Of your choice |
---